Carbon offsetting is more than just a buzz-term. Nor is it merely a scapegoat for companies to continue business as usual. When pursued correctly, it provides an incredible and necessary solution to compensate for your unavoidable greenhouse (GHG) emissions and reach your sustainability goals. Beyond this, it allows you to contribute to UN sustainable development goals (SDGs) in communities and ecosystems that you care about worldwide.

To be deemed a reliable project to buy credits from, a project needs to be approved by a third-party verification standard, such as Gold Standard, Verified Carbon Standard (VCS), and American Carbon Registry. These internationally recognised certification bodies are pivotal in assessing the environmental impacts of carbon credit projects.
Why GoodCriteria?
So, if there's international verification bodies then there's no need for a secondary evaluation process, right? Well, not exactly. When it comes to carbon offsetting, not all carbon credit projects are created equal. For example, some have a greater impact on community health than biodiversity; meanwhile others are data-driven while another is purely nature-based. Additionally, determining whether a carbon credit project genuinely delivers its environmental promises can be challenging and difficult to ascertain. This is where third-party professional due diligence plays a crucial role.
We developed
GoodCriteria
as a meticulous evaluation process to identify high-impact, credible, and long-term projects that we're proud to offer our clients. Through long-lasting
, personal
relationships with project developers and first-hand knowledge of the project's impacts, we ensure that you are making a meaningful contribution towards our planet.
Below we'll take a deep-dive into the value that GoodCriteria brings and why these are projects that you can feel good about offsetting with.

Carbon Impact x Carbon Integrity
Through GoodCriteria, we take a comprehensive approach to evaluating carbon credit projects. While most verification standards focus solely on a project's climate impact, we go further by assessing its carbon integrity. Our evaluation framework takes into account a variety of factors, including its contribution to UN Sustainable Development Goals (SDGs). Our aim is to ensure that the projects we offer not only reduce greenhouse gas emissions but also have benefits that support the wider community.

Carbon Integrity
Social impact




Offsets must protect the self-determination of local communities and Indigenous People.

Social stability




We examine social impact, for example, political instability, human rights jeopardy, and natural or other external risks.

Sustainability




We examine projects to ensure their offsets do not cause any environmental or social net negative impacts.

Sustainable Development Goals




We check which SDGs the project meets.

Biodiversity




We check the impact on biodiversity.

Externalities




We examine projects on political risks and other external factors.

Credit Clarity




We strive to provide carbon-price transparency to our clients.
Credit Clarity
We truly believe you shouldn't have to go on a treasure hunt to find out where your investment is going. That's why
we also consider how transparent project developers are regarding the credit financial flow surrounding their project. For example, we examine whether developers can demonstrate that proceeds are re-invested into project developments, in what capacity, and to what percent.
We investigate this aspect when speaking with developers to ensure that you're selecting high-quality, sustainable projects that are maximising your support towards the project's goals.
Data-driven
At GoodZero, we're big fans of data-driven projects. Data takes care of the heavy lifting when verifying a project's emissions reductions, and we do our best to source and include these projects in our portfolio. When data is harnessed to communicate impact, it effectively contributes to the robust carbon market that we urgently need.
For example, one of our projects, African Clean Energy (ACE), supplies solar-powered, clean cookstoves to Sub-Saharan African and Southeast Asian communities. A defining factor that sets their cookstoves apart from others is that their usage is uploaded in real-time via an Android proprietary network. This measures the precise amount carbon emissions avoided (in tonnes) to then generate the equivalent amount of carbon credits for purchase. This traceable feature enhances our understanding of the cookstove's impact and contributes to the project's overall trust and transparency.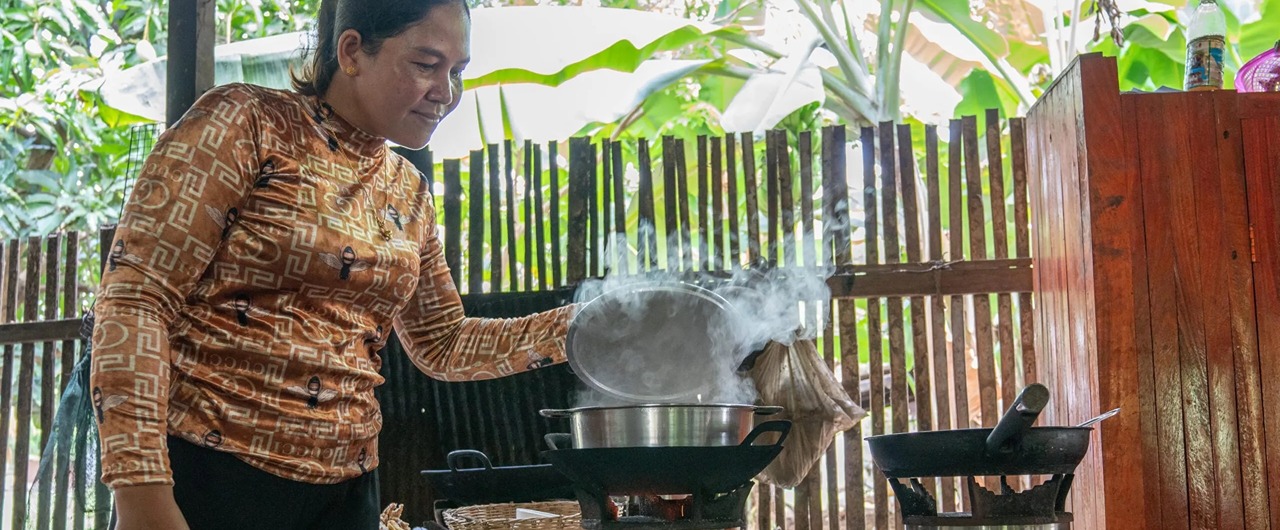 Forward-thinking
We believe some of the most impactful solutions come from outside-the-box thinking. That's why we actively source innovative projects with cutting-edge technology that set out to tackle carbon emissions.

For example, one project we feature, Running Tide, is an ocean health project that builds software-controlled aquatic systems to grow macroalgae on a very large scale. The macroalgae is then utilised to quickly capture carbon dioxide from our atmosphere, where it is then stored at the bottom of the ocean for hundreds – potentially millions – of years. Additionally, the systems are equipped with sensors that measure ocean and coastal environmental data at many depths. Through creative approaches and technologies like these, we can address environmental challenges in new and effective ways.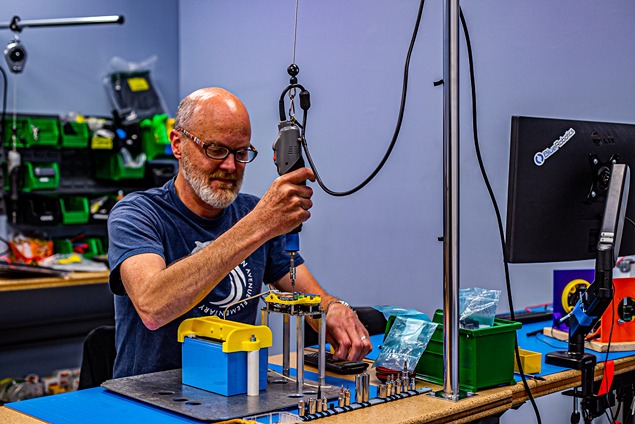 Ongoing Evaluation
As part of our commitment to ensuring the highest quality carbon offset projects, we monitor and report on the impact of each project over time. We re-evaluate every project through GoodCriteria annually to ensure that the projects continue to meet our standards, deliver on their promises, and are effective in reducing greenhouse gas emissions.


Start Today
Whether you have ambitious net-zero goals or simply want to take a step towards decarbonisation, you can start your journey today. Our dedicated team guides you to the high-impact carbon credit projects carefully vetted through our GoodCriteria evaluation process, so you can be confident that you're making a meaningful contribution towards mitigating climate change. To learn more about our projects, head to our portfolio.


Get in touch
Do you have further questions or would you like to speak with one of our team members about offsetting your company's emissions?
Reach out to us - we'd love to hear from you.