Sustainable home energy
African Clean Energy
African Clean Energy (ACE) is a B-Corp certified company that has developed the ACE-One, a clean energy system that has both climate and social benefits for Sub-Saharan African and Southeast Asian communities. These systems serve as smokeless cookstoves that burn 50-85% less biomass, thereby reducing the amount of greenhouse gas emissions through deforestation reduction. Beyond improving people's health by reducing deadly indoor smoke, they generate solar electricity and serve as a free charging and light source, improving overall affordability and quality of life.
Gold Standard certified: GS11994
Why offset with ACE?
Improving health, livelihoods and the environment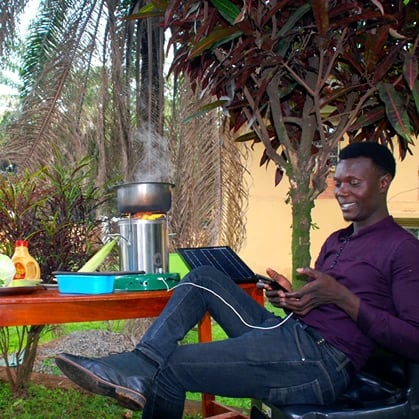 Data-driven
Avoided greenhouse gas emissions from cookstove usage are monitored, measured, and uploaded via Android application​, tracing which cookstove generated which credits.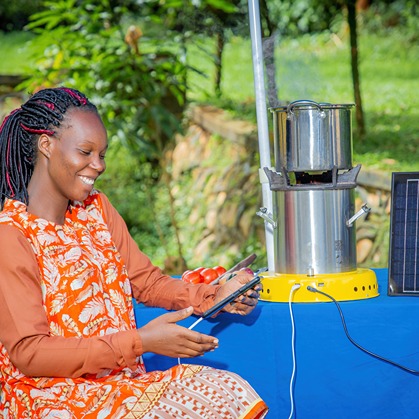 Household benefits
The cookstoves emit negligible smoke, which improves household health conditions. They also provide a reduction of fuel consumption and free electricity, facilitating a more affordable lifestyle.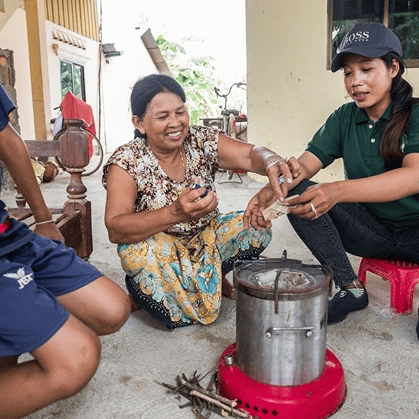 Women empowerment
Without the need to source fuel, lighting, and cook on an open fire everyday, the cookstoves provide women with increased free time that can be utilised in an alternative economic activity​ or education.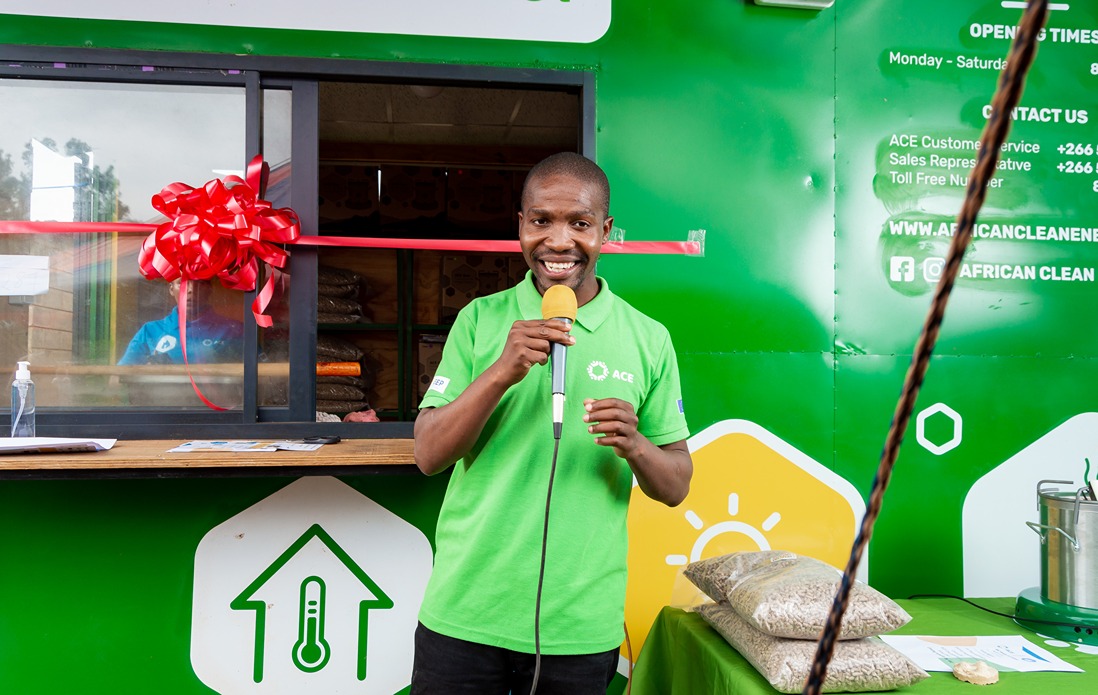 Transparency and traceability around carbon revenue streams
ACE ensures proceeds are reinvested into local communities
ACE measures emission reduction from cookstoves by monitoring usage data and providing transparent calculations. They ensure all data about cookstove usage and carbon reduction is traceable via unique proprietary Android mobile data upload integration.
"Our dream is to live in a world in which women do not have to sacrifice their own health and personal development for the most basic needs for their family."
Judith Joan Walker
COO, African Clean Energy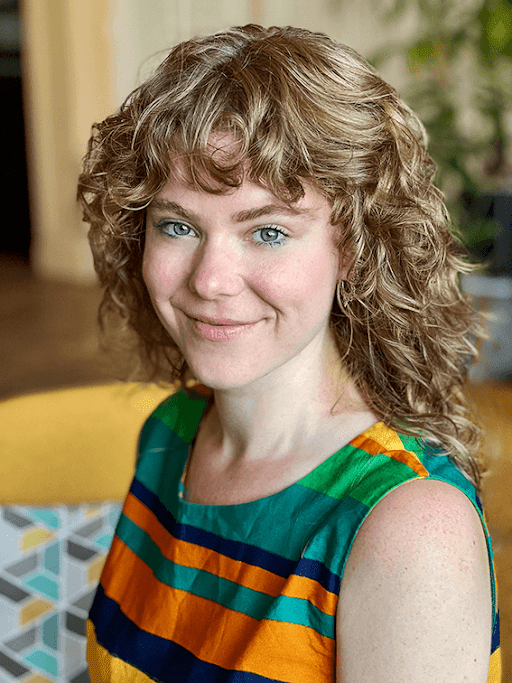 "The reason I want people to use this stove is that this stove saves on expenses, cooks quicker, and reduces smoke emissions."
Nil Thach
Location: Siem Reap, Cambodia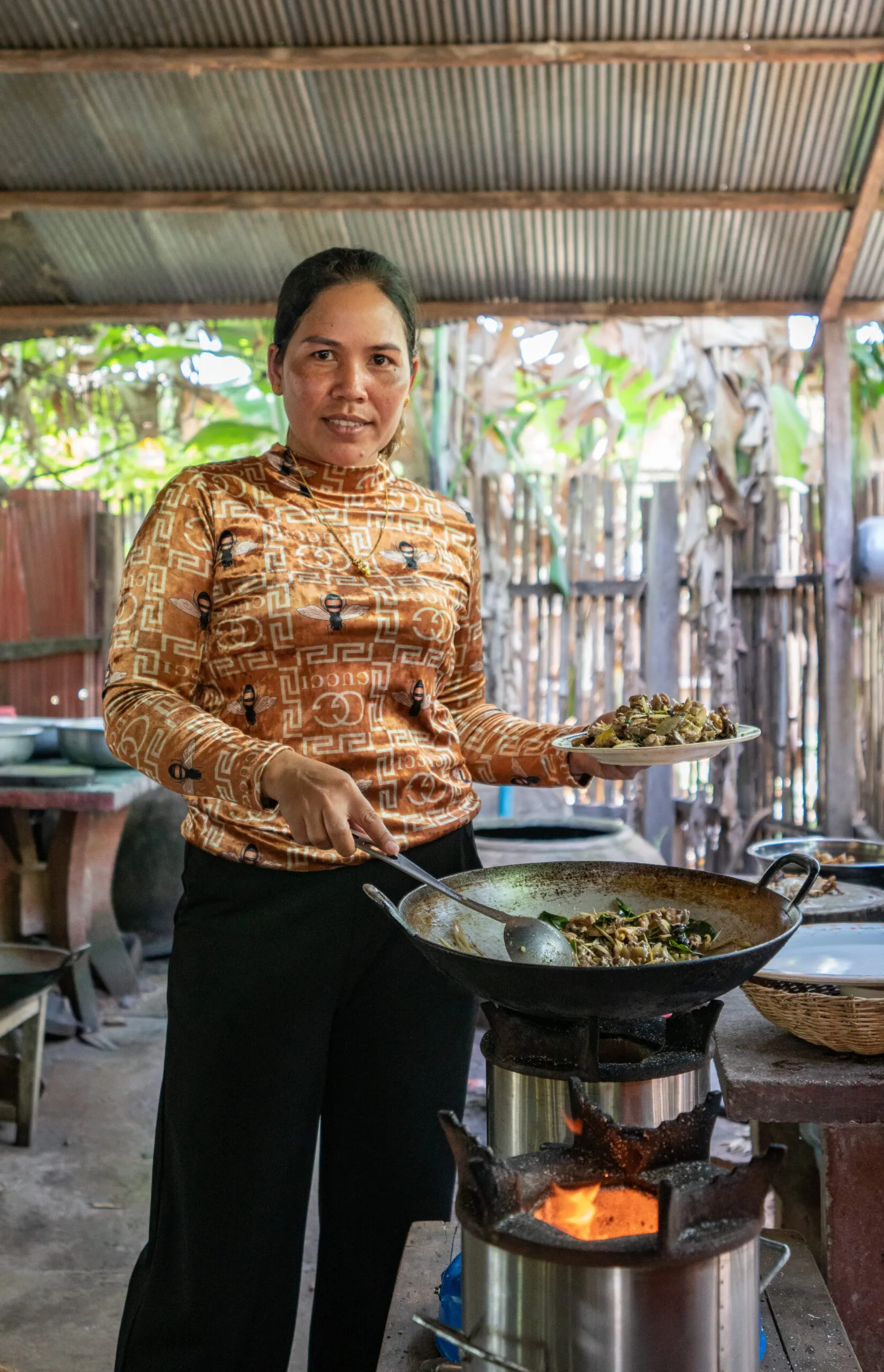 Learn more about ACE
Are ACE carbon offsets classed as emission avoidance?
Yes. Households with inadequate access to energy use (unsustainable) fuels like firewood and charcoal very inefficiently, and the ACE One greatly improves on that efficiency. If the customer also makes a switch to sustainable fuels like briquettes/pellets made from wood- or agri-waste, the gains increase further.

To be specific, the ACE One itself can avert CO2 emissions by 2 to 5 tonnes per year. When paired with clean fuel, the potential of carbon offsetting increases to up to 10 tonnes per year, especially in regions where charcoal usage is prevalent.
Who owns African Clean Energy?
African Clean Energy or ACE is owned by its founding team, along with Netherlands-based private investors Phase2Earth, MolGen and SRA.
Is ACE a certified project?
They are currently in the process of obtaining Gold Standard certification for the new data-underwritten way of working.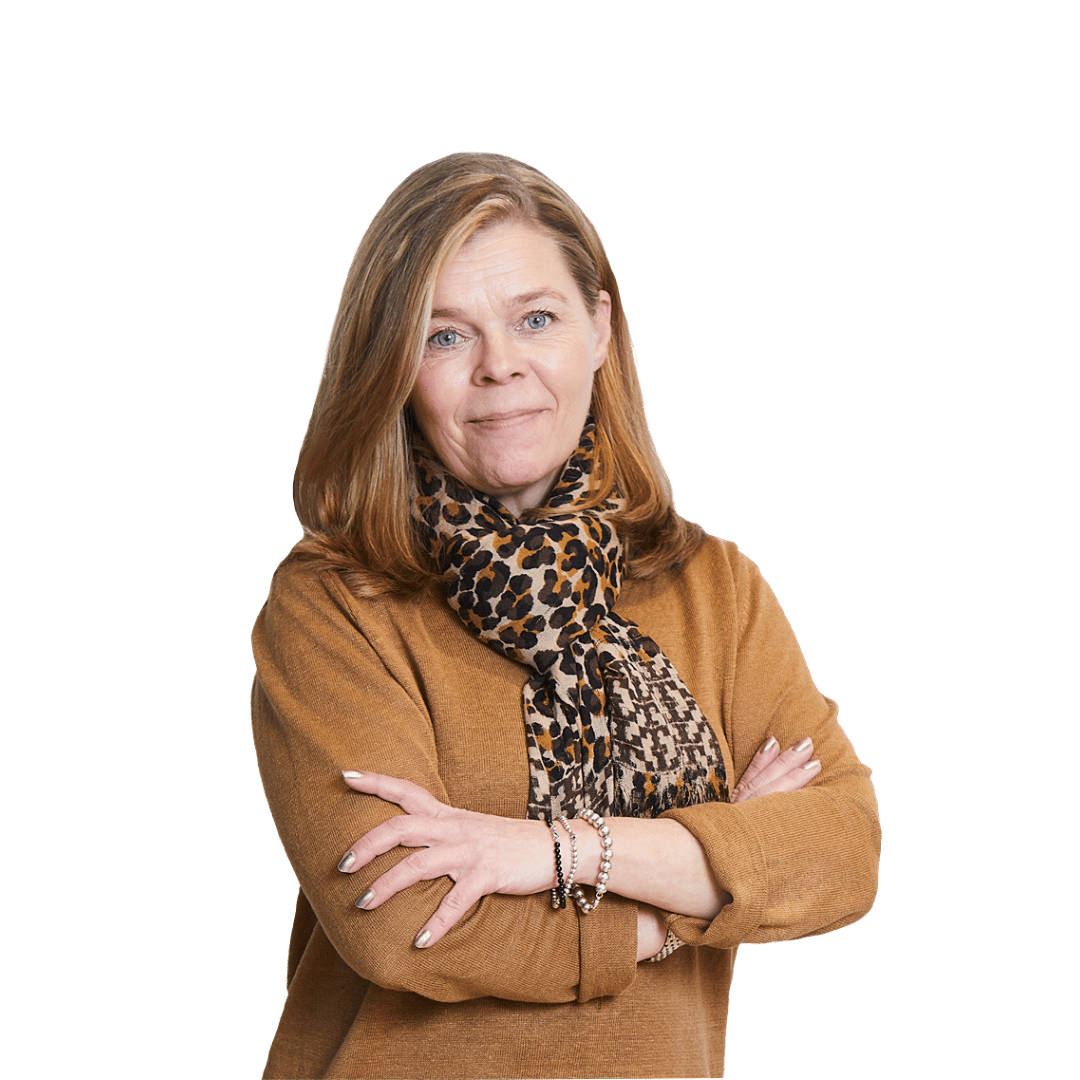 More questions?

Please contact

me!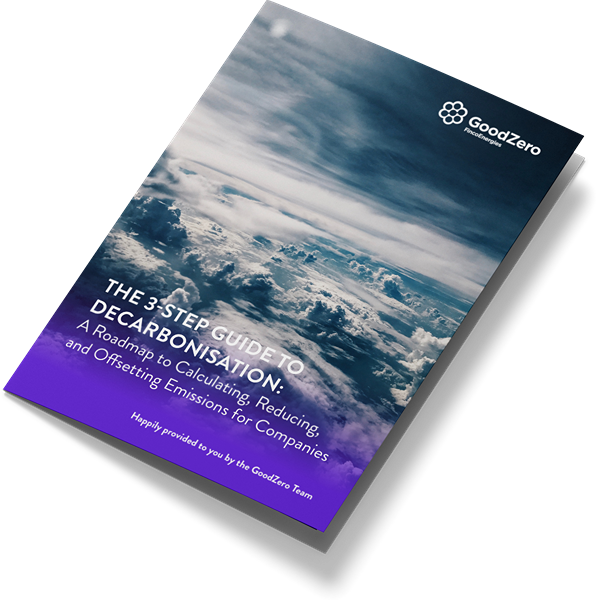 Download
The 3-Step Guide to Decarbonisation
A Roadmap to Calculating, Reducing, and Offsetting Emissions for Companies